Menu
Free consultations to find the right therapist for you !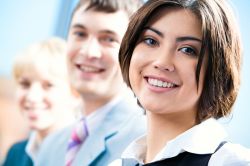 The
single most important factor
in starting a successful therapy is your sense of 'fit' and comfort.
That's why we provide such a wide range of approaches, styles, personalities, temperaments, experience and training.
What is a free consultation?
A consultation is your opportunity to clarify your needs and goals and to find out if the therapist you are talking with is right for you; it is not a therapy session. It lasts 30-45 minutes, face-to-face in person. It's a time to ask questions and discuss the process of psychotherapy, experience, training, credentials, times, fees, and related matters.
We have found from long experience that important questions like these are best asked, and answered, face-to-face. You will then be able to assess the therapist's ability to understand your personal concerns, and to provide a meaningful response. You will know how the 'fit' feels with that therapist.
Please note that psychotherapy is not covered by the Ontario Health Insurance Plan (OHIP). Some insurance and benefits programs may cover your therapy, but this depends on your plan which you should check before you start. Ask the therapist if you are unclear whether they qualify under your coverage. Also be aware that in most cases you will have to pay for therapy directly even if you get repaid later by your insurance.
How to set up a free consultation
Here's the best way to set up your free consultation:
Think about your main concerns, needs, and issues, and how you wish things to be in future
Check out our many specialties or use the Google-powered Search box in the top left-hand margin of every page to get more information
Use email to ask your questions about your situation, and get their responses
Pick a therapist or two for a free consultation
If you both decide that the therapist and you are not a good fit, you may ask another therapist for a consultation.
We discourage multiple consultations and may block those who spam our contact list; please limit yourself to two (2) at most, as our available free consultation time is limited and monitored.
We will refer you without charge to create a suitable fit.
Please contact us for other issues at consultations@therapytoronto.ca
Consultations are free and without charge for individuals seeking therapy as part of our own contribution to society.
Please note: that at the discretion of the therapist, a fee may be charged for couples consultations, parent consultations for children's needs, both of which are lengthier and more complicated as well as in-home therapy requiring travel time . Fees will be made known in advance.
Feel free to contact any member of the site by email, and arrange to meet for your free consultation. See all of us listed here.
And if you need more general information, please feel free to ask us questions at info@therapytoronto.ca