TherapyToronto.ca: Frequently Asked Questions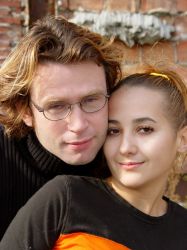 We'd like you to get the most out of our site, so we've created a list of Frequently Asked Questions for your information.
How can I determine if this kind of therapy would help me?

Psychodynamic 'talking' therapy has a long history in helping people of all kinds live more openly and fully.

How can I know if I need psychotherapy?

Compare your own life experience and symptoms with the individual descriptions provided by our members, many of whom directly address the emotional and life conditions with which they find themselves working.

How do I go about looking for a therapist?

The best way to go about it is to visit the listings for the individual psychotherapists.
Take some time to read through these pages because each of us has a particular understanding of psychotherapy, specific unique skills and personal life experience that may be exactly what you need.

Why do you have those little pop-up cartoons on the top of the page?

Life is too important to be taken without some humour and joy. Serious things and playfulness can exist side by side.
You'll find that the therapists on our site have a good sense of the ridiculous and are serious about what matters. Levity defeats gravity!
Can I write for general information?
If, after reading the therapist profiles, you still want more information, feel free to write to us at info@therapytoronto.ca.
You will usually get a response within a day. When you write, include your phone number if you wish to be called.
Are the photos of the therapists listed in any special order?
Our photos and names are set up to rotate randomly on the main listings page. They will appear in a slightly different order when you visit the site after a few hours or on another day, allowing you to become familiar with everyone.
How do I get to an individual profile on the listings page?
You can visit a profile by clicking on a photo or on a name in the left-hand margin.
How do I learn about special skills and interests?
Please visit areas of special interest.
Can I find a therapist by their office location?
Please visit our office locations.
Confidentiality is an issue for me.
The practice of psychotherapy involves respecting privacy and boundaries.
All our members observe both the site's Code of Ethics and all legislation in Ontario concerning confidentiality and disclosure.
Your email address is safe with us and will not be revealed to any third-party.
What about ethics?
We take ethics very seriously and you can read our own code here.
As well as supporting this code, our members uphold the codes of their own training schools and professional organizations.
For further information about CAPT member ethics visit www.psychodynamiccanada.org.
Why don't you all give out your phone numbers on the site?
It's simply a matter of privacy and time. The therapist is likely to be busy in sessions with other clients and unavailable to speak with you. Email contact allows for better time management, allowing you and the therapist to have a better conversation.

Once you send your email, you will find that some of the therapists offer their own phone numbers. Others will do so if you ask and give your own.

The site's main phone line, 416-705-7215, is answered by Stephen van Beek as Site Manager. You can also send a text message so a call-back can be made.
Who pays for my therapy?
All the psychotherapists on this site are in private practice and are paid directly by you for their professional services. The Ontario Health Insurance Plan will pay for work done by medical practitioners but we are not medical practitioners. You may have insurance through your workplace, or a supplementary health insurance that covers psychotherapy; however, you need to read your policy to check out the details because most of these plans require that you visit a registered or licensed psychologist.

Now that the Psychotherapy Act 2007 has been passed, creating an independent regulatory College of Psychotherapists and Registered Mental Health Therapists, it is likely that at same time in the future the members of the new college will be covered under such insurance benefit plans.
Do you all use a sliding scale for fees?
Each of the therapists runs their own practice independently of the site. Some members use a sliding-scale approach and others have a fixed rate. Please ask the therapist you would like to work with what their policy is on fees.
How long will it take?
It is not possible to predict how long your therapy will last. If you have a specific goal, you will move towards it more quickly. This is a good topic to bring up when you are having your first meeting with a therapist you are considering working with. Once you have started therapy, your therapist will also want to review progress with you so that you get the most out of the process.
Please bookmark us in your browser by pressing Ctrl-D!
Looking for the mobile site?